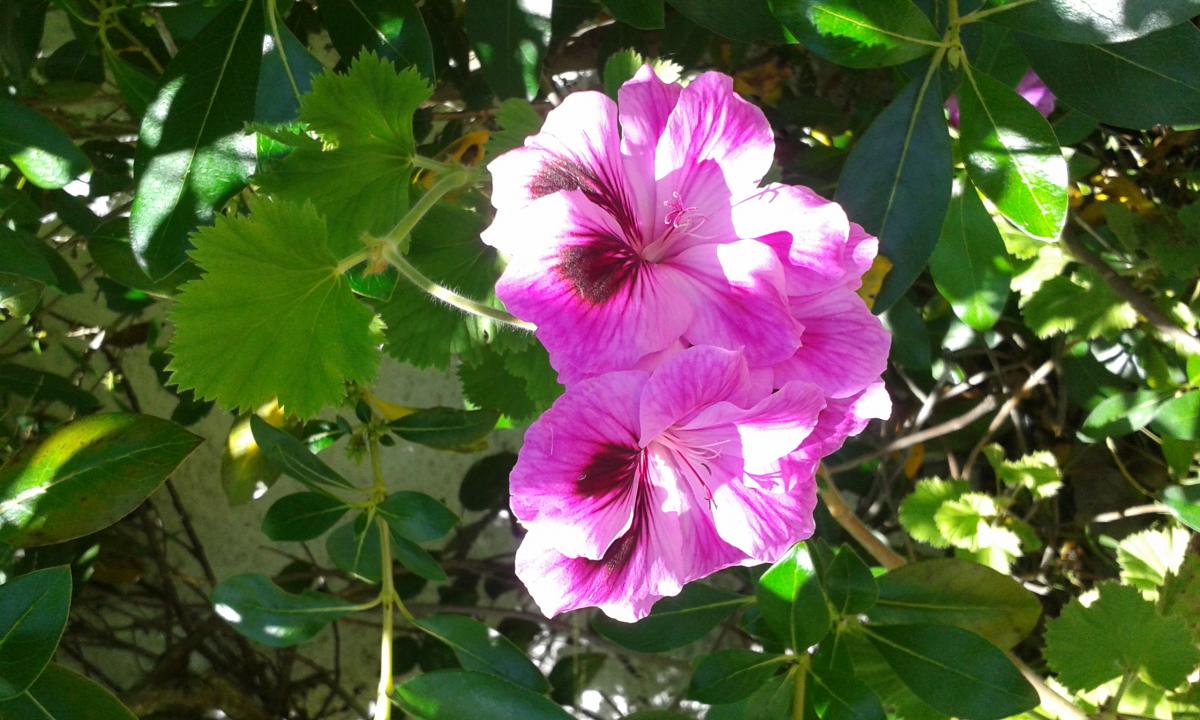 #  Keep up the watering. Remember to water early in the morning if possible and give a good soak rather than a light sprinkle.  We can help with installing a fixed irrigation system if this would make watering easier for you.
 # Remove spent blooms from your flowering plants e.g. roses, petunias and geraniums. This will encourage them to continue too flower and give them more fertilizer.
# It is time too plant leeks and Brussels sprout plants for winter eating.
# Lightly trim the dead flowers from lavenders and hebes. This will help to stop them becoming leggy.
# Watch for white butterfly caterpillars on your cabbage, broccoli etc. either spray with Mavrik, dust with Derris Dust or squeeze them with fingers.
# Cut down to the ground,  canes of raspberries that fruited, leaving new growth which will fruit  next year.
Monday 28 November the old Nurses Home at the old Waipukurau Hospital burnt down. The building has been completely destroyed. One of the few buildings that were to be saved.  Demolition continues...
Thumbs up to our awesome fire brigades and our awesome fire men and ladies that worked for hours to keep neighbouring houses safe.  Here are some photographs today 29 November of the hospital site the first ones are of the old nurses home.
(right click on each photo to view).
| | | |
| --- | --- | --- |
| | | |
| | | |
| | | |
Congratulations to the Deakin Brothers for their tenacity in getting started on the demolition of the old Waipukurau hospital buildings.

As a community we wish them well with their endeavours on this project knowing that almost anything they do to this site will be an improvement on what we have currently.  Big thumbs up.  These photos were taken 24 February the top ones just a week later on 2 March.  Excellent progress...
Policing throughout the western world is changing from the heavy punitive action of "Fire Brigade" policing (i.e. responding to crime after it has been committed), to the more preventative approach, where we use historically gathered intelligence to identify social and community issues which may be contributing to the problem. Then, using the assistance of partner organisations such as Safer CHB, Ministry of Social Development, Housing NZ, endeavour to put programs in place to assist these communities to rise above the issues which are dogging them.
Don't get me wrong, we still have zero tolerance toward anti-social behavior, and our courts are still busy every day, but we envisage that, over time, we can get these numbers down thereby making our communities safer places to live.
Your participation is appreciated in this survey to gauge the online presence of CHB businesses.  This is to aid future planning for CHB businesses.
Monthly respiratory clinic at CHB Outpatients Department- always last Thursday of the month.  Clinic appointments in Napier Monday to Friday also. (asthma, chronic obstructive pulmonary disease / COPD, bronchiectasis etc)
For free education and support by Respiratory Nurse Educators.  Lung function tests (spirometry) completed (charges apply)   bookings by appointment Toll Free for cell or landline  0800 ASTHMA / 0800 278462
Monthly Breathe Easy Support Group meets in CHB - call for more details.
Contact Person: Toni Hewett
Phone or Mobile Number: 0800 278 462 or TEXT 022 694 2872
Email Address: admin@asthmahb.co.nz
Web Address: www.asthmahb.co.nz
Check out this interesting map showing Waipukurau shops in the 1930's.  Clearly a thriving metropolis even then. 
For better viewing click on the link below then click ctrl and + keys together to magnify the image (to undo just click ctrl and -).Waipukurau-shops-pdf1930s-20150613_162441.pdf
Thanks to the Waipukurau Library.
Greetings. This form will enable you to apply for a free business listing on CHB.NET.NZ. The is a simple 'no bells and whistles' alphabetical up-to-date listing in the style of a telephone directory. If you would like a more substantial web presence by means of your own unique web page on this site, a page you may edit and change the content on, please indicate on the form below.